Aimee Theresa Photographer – Milestones
Milestone Sessions
Babies change so quickly in their first year. The moments are so fleeting and
I am honored to capture them so you can cherish them forever.
The first few months are a whirlwind, bonding with your baby, while trying to get enough sleep. After 3 months it's more than eat, sleep and repeat. Their features become more distinct, they
are able to hold their head up and interact with you, giggling, smiling, and who knows what other facial expressions they will make.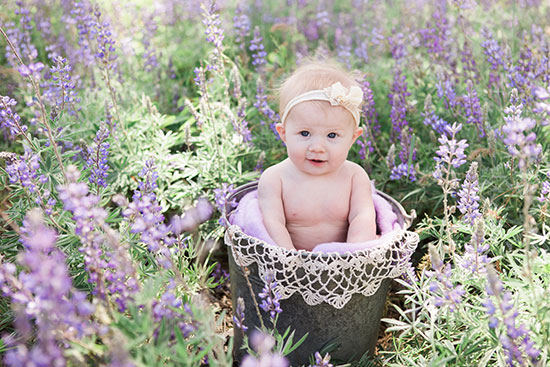 Then comes my favorite time between 6 and 8 months. They are sitting, rolling over and maybe crawling. Their personalities get bigger and more apparent.
Milestone sessions are meant to document these remarkable changes and preserve these memories that happen during your baby's first year.
I create these fun images with vintage inspired outfits, fabrics, and simple backdrops for an indoor or outdoor sessions (weather permitting).
You can purchase these type of sessions with a 1 year baby plan or individually.
Contact me for more details!